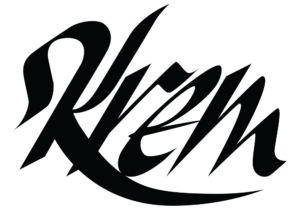 Krem artworks, illustrations, lettering in black and white. If you want to see my work you can go to the Homepage. Don't hesitate to contact me, if you want me to participate in your project.
Mail :

krem.artworks@gmail.com

Insta : @krem_artworks

Tel : +33 6 61 36 06 54
« A meteorite is heading straight for a dystopian, colorless world. It is an agglomerate of engravings and comic strips, leaving traces of street art in its wake. »




On impact, you will find my work. A tangle of details, patterns and lettering, which tries to provoke and question in a meticulous style and committed themes

.
I'm

Krem

, freelance illustrator based in Nantes, France since 2019. My practice of traditional black and white drawing pushes me to innovate to express my thoughts on multiple medium.


Do not hesitate to contact me if you have any questions about my work, to suggest exhibitions, projects, orders, collaborations or even to invite me to a penthouse party !

You can use the contact form above, DM me on insta or even send me an email directly at this address: krem.artworks@gmail.com



Also find limited edition prints and my visuals on quality t-shirts by clicking on the links below!
!!! None of the artwork on this site are free of rights, All rights are reserved. If you wish to use my work on your site, blog, or any other support, please contact me to know the conditions.
Krem artworks artwork art artist illustration illustrator drawing drawer lettering typography mural black and white ink paint – nantes nice france
*Credits to Chat GPT for helping me write the texts to describe some of my works